Thirty seconds into the FSU game, Andre Dawkins got the ball and a millimeter of space, so naturally he pulled the trigger and splashed home a 24-foot three ball while Rodney Hood was in the locker room kneeling down to the porcelain god. A minute and a half later, and with a 7-footer in his face, he drilled another one, giving him Duke's first six points of the game.
In the Pittsburgh game, Dawkins wound up nailing six shots from behind the arc, including three in a row that essentially locked up the game for Duke. After sitting out a season, I think it's safe to say he's back with a vengeance, and if he gets the ball on the perimeter it's pretty much automatic, which is hopefully going to give us a fantastic March like it did in 2010.
Dawkins is averaging approximately 45 percent from behind the arc this season, which is arguably better than my layup percentage in pick up games. It's not unfamiliar to hear the "Dre All Day" chant in Cameron now, and as I reflected on his prodigious three point ability and the remarkable road he's traveled to get here. I may or may have not started sobbing quietly to myself thinking about how he'll be graduating. Then I cleaned myself up and started thinking about things Coach Krzyzewski could get him for a graduation present.
Since the three point shot is what he does best, here are my top three graduation presents for Dawkins if I'm Coach K.
3. Holsters for those three guns — Whether they're aimed at the head, or held out to the sides, let's face it, Dawkins will be flashing those three guns and that smile long after his career at Duke, so we might as well get him some holsters. I'm almost positive we can get some that are Duke blue and we can put a 3 on one and a 4 on the other. Other potential uses: Using them for real guns if Dre ever decides to pursue a career in law enforcement/mall security, fashionable conversation pieces at parties which would inevitably turn into him shooting trash into receptacles from long distances, and novelty decorations at his future Western-themed restaurant/theme park.
2. A "Dre All Day" clock — Every good basketball team needs a shooter, and every brand new house needs a clock. When Dre gets off campus, he'll need to be able to tell the time of day just like the rest of us, and the "Dre All Day" clock will be perfect. "What time do you go to work tomorrow Andre?" "Dre-thirty, Coach. I know that thanks to this gorgeous clock you got me." I mean, I don't want to put words in either of their mouths, but I really think that's exactly how that conversation would go. I'd also like to throw my hat in the ring for being the guy who came up with this idea when it goes viral.
1. A gigantic green light — Nothing says, "Go ahead," like a gigantic flashing green light. Think of all the post-college uses. Dre could use it at his future job, when his employer looks at him and says, "Andre, I just don't think we have the manpower to pull this off," and Dre just reaches into his bag, pulls out this green light and says, "No, it's cool I have this." Or, maybe later on in married life, he runs into a problem all of us married men have from time to time, he wants to get a little frisky and his wife has shut it down because "she has a headache." So Dre winks at her, runs upstairs, snags this giant green light and says, "Coach K says it's cool baby." Next thing you know, 18 years later we've got Andre Jr. making it rain in Cameron. That's a classic Michael Scott "win/win/win" scenario right there.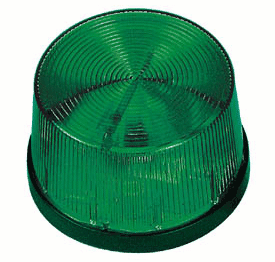 What would you get for Andre "Dre all Day" Dawkins as a graduation gift? Tell us in the comments!