I'm sure by now everyone has heard about Warren Buffet backing the Quicken Loans billion dollar bracket contest for whoever picks the perfect bracket in the March Madness tournament. In previous articles I've discussed what I'd buy if I had $120,000, so I'm not going to make a list here of what I'd buy with a billion. The sad and simple answer is, I'd more than likely have the money spent in two weeks, three on the outside, and wind up with a lot of cars I probably couldn't fit in.
So if I'm not bugging you guys with another Travis Sloat Wish List, what am I doing?
Well, I'm presenting you with five very good reasons why I'll never win a billion dollars in a challenge like this.
5. Too much second guessing — Anyone familiar with the show The League is familiar with the phrase "lineup tinkering," as well as many other phrases that probably shouldn't be repeated in mixed company. Essentially I suffer from bracket tinkering. I'll start out fine, get my bracket all set, and then really start to wonder how my bad luck on 8-9 matchups or upset picks can continue, and then I'll go to work. "Well, Pittsburg can probably beat Iowa State because, well, I mean, just because. I need to fix that." Before you know it I have Duke beating Iona for the title.
4. My infamous inability to pick upset matches — I can't pick an upset to save my life. Villanova is taking on Fresno St. in a 15-2 seed matchup? I'm picking Fresno for the win by 25, because deep down in my gut I feel that upset. Kansas vs. the Rhode Island's Finishing School for Blind Ladies in a 16-1? Well my friend, I'm picking those gals from Rhode Island because a) I need Kansas gone to get Duke in the Final Four; and b) because I really hate Kansas. I usually fill out three brackets, one of which is my "upset bracket," and the whole thing is covered in red highlighter 16 games in.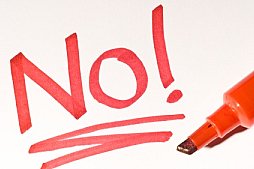 3. 8-9 matchups — If upsets are my kryptonite, then 8-9 matchups are the sun getting blasted out of the sky. I seriously believe that the basketball gods pick 8-9 matches based solely upon whom I've picked to win the game. Notre Dame and St. Mary's in the Catholic matchup of the century of which the outcome rests on my needing this one game to win a billion? The opposite of whomever I pick is sure to win. I've been filling out brackets for 15 years now and I am 0-60 in picks for 8-9 games.
2. My love of Duke trumps common sense — In 1995 I was 12 years old and following Duke was not a full time job for me at that point, even though I was a fan. I believe I had more pressing concerns at the time, trying to pilfer the Kathy Ireland underwear ads from the newspaper before they got tossed. If you don't believe that took up most of my time, then you ask any man what he spent the majority of his time doing at the age of 12. He'll back me up. But on to the reason, in 1995 I still would have filled out a bracket telling you Duke was going to win the national championship. In 1995. 1995 guys.
And finally…
1. My hatred of certain teams clouds my judgment — As previously mentioned, I hate Kansas. I also hate Kentucky, Arizona, anyone on the West Coast, and of course, North Carolina most of all. No matter how hard I try, I cannot bring myself to put any of those teams in the championship game. I have never had UNC going any further than the second round on any of my brackets, and truthfully I never will. Has it cost me money in the past? Yes it has. Will it cost me a billion this year? More than likely. Is it worth it? Absolutely. GTHC, GTH.
And there you have it, five reasons why I'll never see a billion dollars this April. What are your reasons? Or do you feel like you have a real shot at it? Leave your answers in the comments!
Follow Travis on Twitter at @tstyles77 and follow Duke Report at @DukeReport